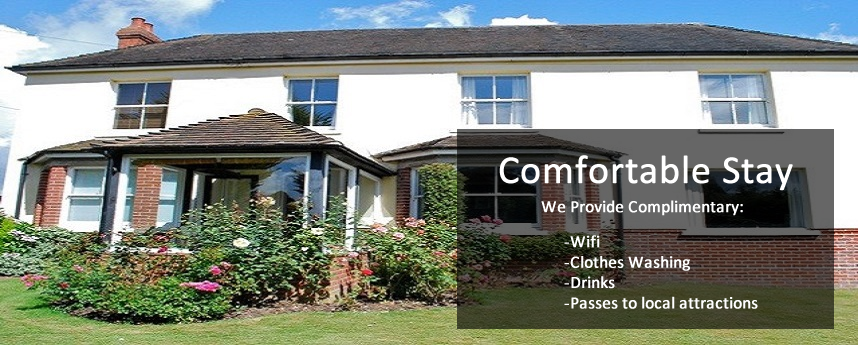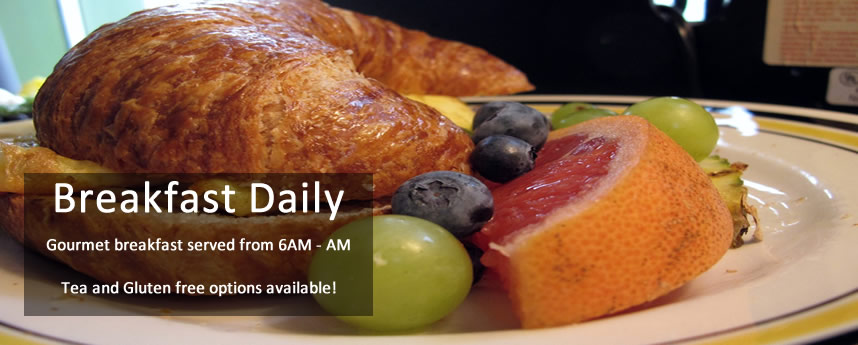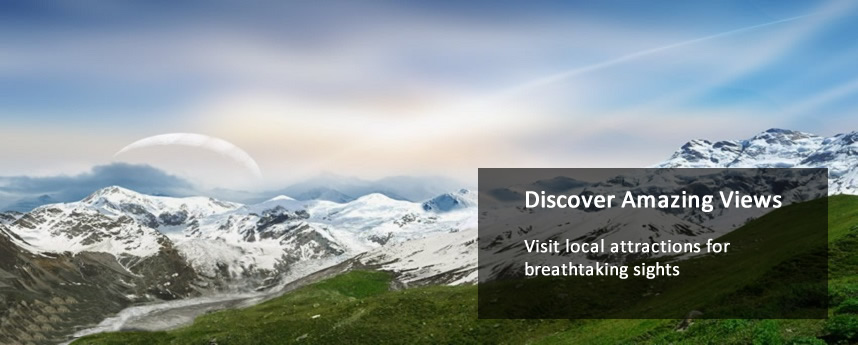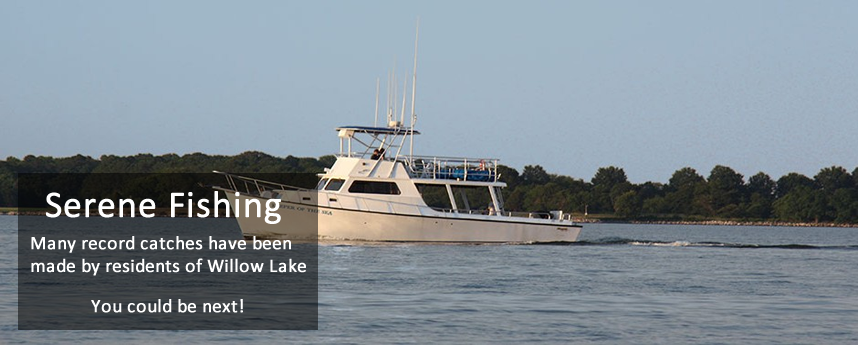 Rooms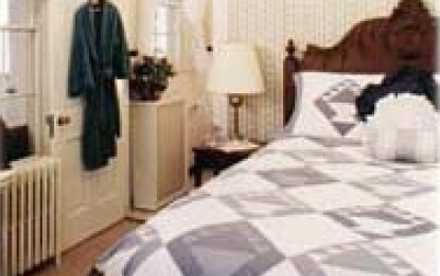 ---
The Chelf Room
Price: $175.00 plus tax per room per night
The Chelf Room features a queen-sized bed, dresser, desk, and reading chair.
On the second floor, this spacious room has a great view of the grounds from the porch.
The bathroom has a large whirlpool tub to relax in!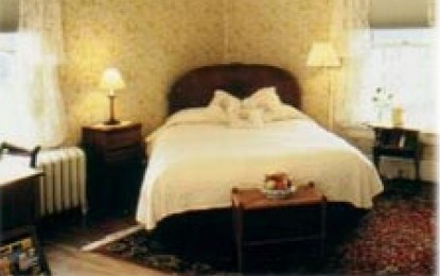 ---
The Lightfoot
Price: $135.00 plus tax per room per night
The Lightfoot is the largest and sunniest room here.
This room is ideal for couples or small families.
It includes two beds (a queen and twin), a private bath with a shower, reading chair, desk, and drawer.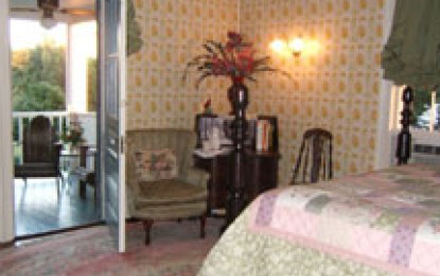 ---
The Thompson
Price: $125.00 plus tax per room per night
The Thompson was the only one untouched when renovations were made in 1923.
It has a cozy king-sized bed, comfy reading chairs, and an in-room vanity with a sink.
It also has a large private bath with a soaking tub and shower just outside the room.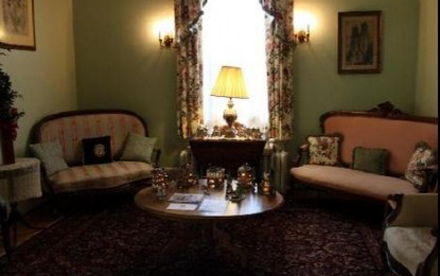 ---
The Pulliam
Price: $175.00 plus tax per room per night
The two-room suite has an amazing view of the grounds.
It has an antique queen-sized bed that was hand-carved, and a private bath with a shower/tub.
It also has a sitting room, which is a great place to read and relax.
Dining
We have a variety of different options available for breakfast to fuel your day.
The Willow Lake
Fine Dining & Gourmet Takeaway
View the Menu
Gourmet Restaurant
1850 Hopkins Drive
Manchester VT, 05254
Phone626.511.1170
Fax626.992.1020
Teas
Part of the "Tea Party service"
Oolong Tea

Sweet and fruity with honey aromas

Rooibos Tea

Tangy lemon with sweet vanilla

English Breakfast Tea

Traditional blend of Assam tea and Ceylon tea
Finger Sandwiches
Part of the "Tea Party service"
Tomato-Cheddar

Sandwich with sliced tomato, aged cheddar and watercress

Steak au Poivre

Thinly sliced steak and crushed peppercorns

Ham, Brie and Apple

Deli ham, sliced brie and sliced green apple
Pastries
French Plum Crepes

Crepes with roasted french plums, yogurt & honey

Chocolate Gâteau de Crêpes

Gâteau de crêpes with chocolate pastry cream, Hungarian cheese, and dulce de leche (Gluten Free)

Raspberry Croissant

Delicious pastry filled with rich raspberry (Gluten Free)

Almond Croissant

Dried almonds from Vermont in a creamy pastry

Nutella Croissant

Finely crafted with exquisite Nutella filling and topping
Close
Finger Desserts
Peach-and-Blue Cheese Bites

Simply cheese, fruit spread, and almonds

Brownie Bourbon Balls

These packed brownies are a favorite among our guests
Rich coconut pie topped with fine whipped cream
Creamy cakes with real, local pistachios used in filling
A local recipe using Wisconson cheese in the best cheesecake that you've ever had
Apple slices baked to a perfection and then topped with our secret seasoning
Syrian ricotta-filled dessert pancakes
Would you like us to cater your event?Call us & we'll help you find a venue and organize the event: 626.511.1170
Packages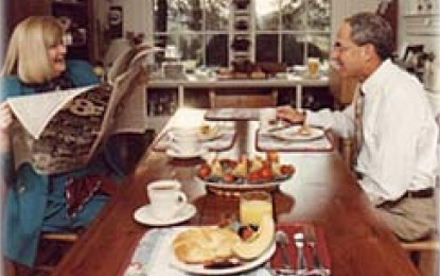 ---
One-Night and Two-Night Packages
We have extra accomodations for the traveller who finds us and needs a place to stay.
You can stay in either the Lightfoot or Thompson for a night for $115
If you need a longer stay, you can stay in either for $225 for two nights.
It's a wonderful place for weary travellers to relax and renew.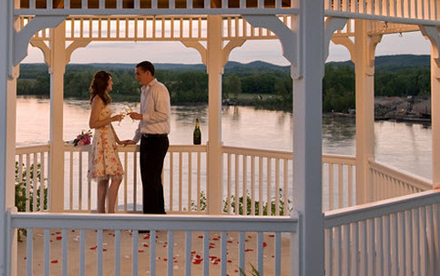 ---
Honeymoons and Anniversaries
We also have special accomodations for honeymoons and anniversaries!
You can stay in the Chelf or Pulliam for $150 a night, along with free catering to the room.
Attractions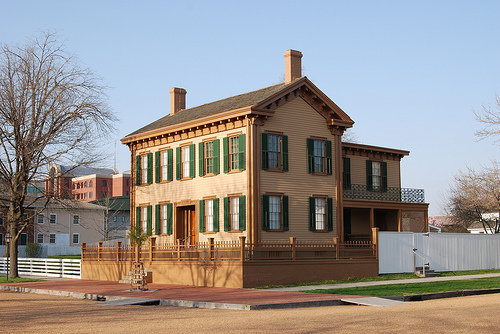 ---
Lincoln Memorial House
One of the main attractions here is the Lincoln Memorial House, which is a 5 minute drive away.
Entry costs $16 for adults, $5 for youth, and children under 6 and members are free.
If you would like a guided tour, then you'll need an additional $5 for adults,
and $2 for children above the age of 5.
Website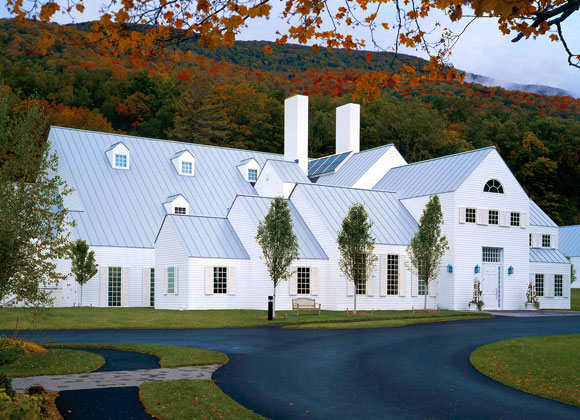 ---
Southern Vermont Arts Center
A fun place to visit is the Southern Vermont Arts Center
SVAC is a 10-15 minute drive from The Willow Lake.
You can go to a workshop at the Hay Madeira Education Center, see a performance at the Arkell Pavilion,
Browse art at the Wilson Museum or the Yester House, or wander the Sculpture Park or Boswell Botany Trail.
There's lots to see and do.
Website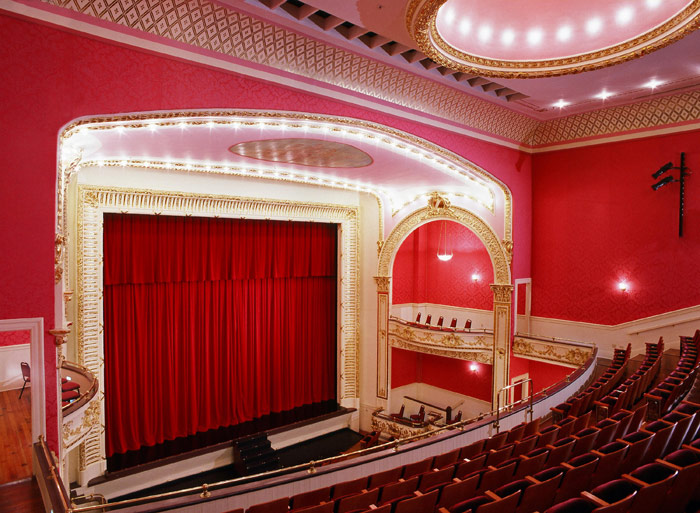 ---
Paramount Theatre
An inspirational place to visit is the Paramount Theatre.
It's an hour drive, but it's well worth the wait to see the rennovated Theatre.
The main attraction is the variety of performances you can see in the Theatre
See the website for tickets and showtimes
Website
Location
Address
1850 Hopkins Drive
Manchester VT, 05254
---
Hours of Operation
Sat-Sun (2:00am-12:00pm)
---
Register
Fill out the form below to express your interest in staying at the Willow Lake. We will contact you with availability and pricing.